Deliveries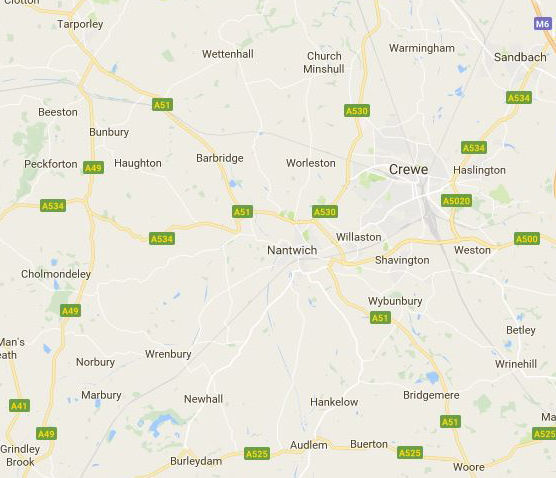 We deliver Wednesday – Saturday.
If you would like a delivery on a Sunday, Monday or Tuesday, please email or call – we may be able to accommodate you.
If you have missed the cut off time to order online, please call the shop as we may still be able to help.
Please note we cannot guarantee a time for your delivery but will try to get as close to your required time as possible if you ask us nicely!
Please give as much detail as you can when ordering flowers for delivery – land marks, type of car in driveway, colour of front door or garage, same side of road as church, shop etc., proximity to junction, bus stop etc. are all very helpful to our drivers.
Wendy's Florist delivers to:
CW1, CW2, CW3, CW5, CW6, CW11, Acton, Alpraham, Aston, Aston Juxta Mondrum, Audlem, Austerson, Barbridge, Beeston, Betley, Bickerton, Blakelow, Blakenhall, Bradfield Green, Bridgemere, Brindley, Broomhall Green, Buerton, Bulkeley, Bunbury, Burland, Calveley, Cholmondeley, Chorley, Chorlton, Church Minshull, Crewe, Eaton, Elworth, Ettiley Heath, Faddiley, Gradeley Green, Hankelow, Haslington, Haughton, Hough, Hunsterson, Leighton, Madeley, Moston Green, Nantwich, Peckforton, Poole, Ravensmoor, Sandbach, Shavington, Sound, Tarporley, Walgherton, Warmingham, Weston, Wettenhall, Willaston, Winterley, Wistaston, Woore, Worleston, Wrenbury, Wrinehill, Wybunbury, Wychwood Park