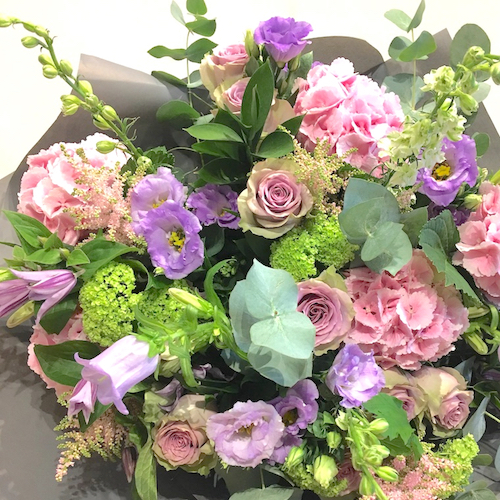 Welcome to Wendy's Florist
Wendy's has been a part of Nantwich town centre since 1969 and we continually change our floristry styles and trends to suit the ever changing market.
We are an independent florist and excel at providing the very best flowers in our bouquets and arrangements and are a proud member of the British Florist Association.
Since purchasing the business over 6 years ago we have continually researched the way we do things to make us more ECO friendly. In 2019 we introduced the original ECO vase made by UK company 'StemGem' to supply flowers in. They are made from 100% recycled UK products and are fully recyclable/reusable, and better still they are produced in the UK. You can't get any more ECO friendly than that! We have recently added their range of 'Ocean Waste' Vases. If we have to use cellophane we now only use a biodegradable variety which makes us a great ECO choice!
We receive deliveries of the highest quality fresh flowers from the flower markets in Holland and the UK every Tuesday – Saturday, and deliver same day to homes and businesses across the South and East Cheshire region.
Whether it's Gift, Home décor, Wedding, Corporate or Sympathy flowers, we can help. We specialise in all styles – traditional or modern contemporary and love a challenge!
Please have a look around our website at who we are and what we do. We understand you have several choices on where to purchase your flowers and we really are grateful that you choose to support a local High Street florist. We would love the chance to help you with all your floral requirements, big or small, and guarantee the best quality flowers available and service that is second to none.
Thank you for helping to keep our small independent business on the High Street.